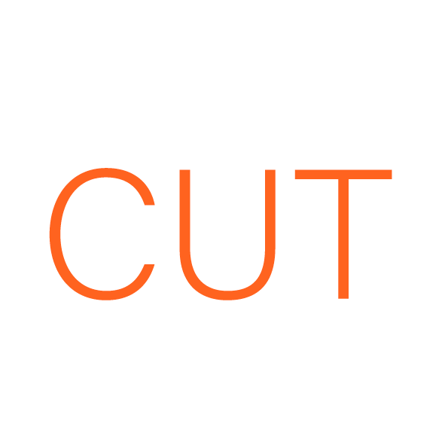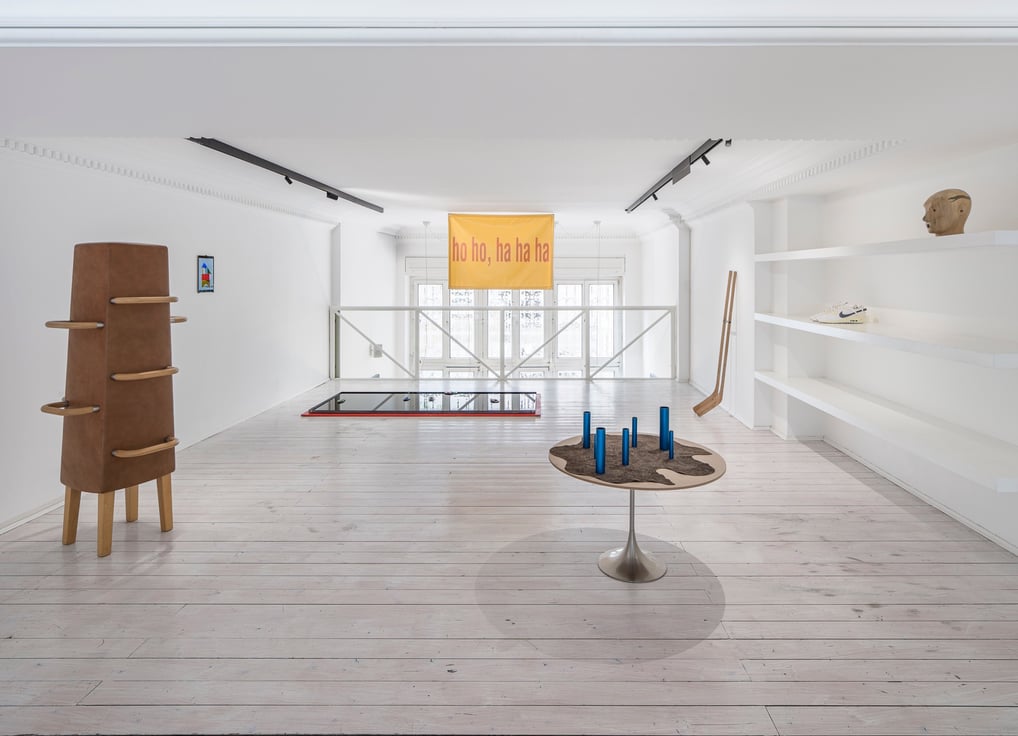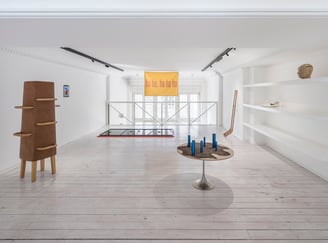 play escapes. Installation view. Photo: Tiberio Sorvillo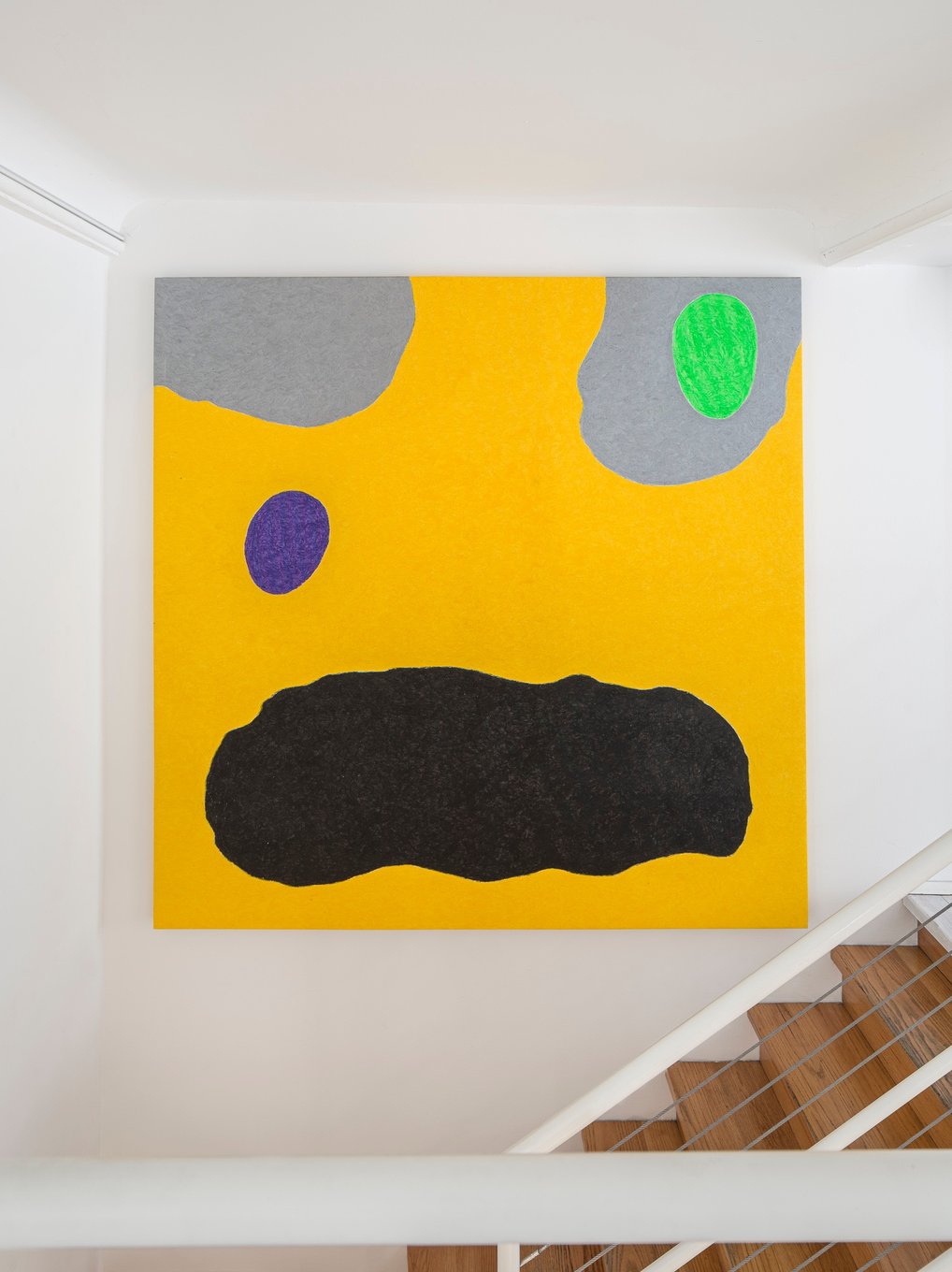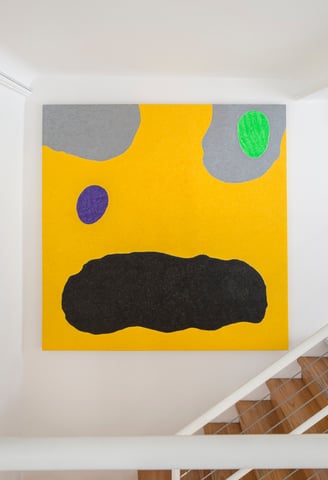 play escapes
07.09.23 - 07.11.23
Jennifer Gelardo, Thomas Grandi, Helmut Heiss, Lucas Herzig, Ingrid Hora, Heinz Mader Sophia Mairer, Oriente Plazzi Marzotto, Ignacio Merino, Masatoshi Noguchi, Isa Schieche Martin Schlögl, Tiberio Sorvillo, Alexander Wierer
curated by Maximilian Pellizzari & Leonardo Cuccia
By recontextualizing the different meanings that 'play' can take on, the selection of works by local and international artists in the exhibition investigates cultural, social, and political aspects that this notion can take on in our society. Throughout the show, the works emphasize the importance of maintaining an openness to the world and things around us, creating unexpected relationships to challenge our preconceptions and understanding of reality. play escapes intends to conceptually address the way in which play can take an authoritarian turn, while at the same time conceiving it as a possibility to break free from the impositions of use and meaning.
Entering the space, the visitors pass a photograph of an inflatable playground by Tiberio Sorvillo printed on bubble wrap, that serves as a gate delimitating the exterior world from the exhibition itself. The image intends to address how the idea of play can be constructed and might exist within society as an unnatural and impermanent space. With the playful yet critical post-painterly approach of Sophia Mairer in a series of small-sized sculptures, the artist merges natural elements with plastic LEGO figures and finger puppets. Organic and inorganic matter is combined in what can be both an organic and playful coexistence of nature and culture and a nightmarish conflict between two unconciliable parts. In Der Bock Ingrid Hora reflects on the value of leisure and play within the context of sport, with a modified gym horse. The form of the training device is exaggerated and presents multiple handles that deform its usual affordance and contribute in the annulment of its function, by hinting to possible collective use. Parallelly, Alexander Wierer presents a sculpture formed by two sanded hockey sticks held together by a metal piece that passes through the two handles. Through assemblage and doubling of the forms, known objects become estranged and an eerie yet ironical presence in the exhibition space. "Ho Ho, Ha Ha Ha" echoes in the exhibition room, from a banner work by Heinz Mader. The work stems from a performative environment first created in 2002 where people were invited to laugh together. In play escapes, the so-called "Lachraum" (laugh room) is ideally extended to the whole exhibition. In response, Jennifer Geraldo presents a video work created in the performative setting on an exaggeratedly complicated game she developed to critically address the relation between creativity, power, and expectations both in a role-play setting and in the art world. The commodification of play is addressed by artist Helmut Heiss who presents a pair of reconstructed Nike sneakers made entirely of cardboard. Play and (self-)representation is a theme explored by the work by Lucas Herzig, which creates a jester-like alter-ego to reflect on the role of the artist and from a wooden head sculpture by Isa Schieche, which is also a musical instrument that can be played by blowing into the mouth opening. Thomas Grandi presents a large painting showing an abstract face titled after the game "Mensch Ärgere Dich Nicht". By inverting
the direct object with the speaking subject, he ironizes on expectations in the art and the often implied critique to the artists. In Ignacio Merino's video work untitled, we observe a 3D animation of wooden bricks that land on top of each other, then are inflated and fly away in a sort of dramatization of play can take opposed to its artificial platitudeness. Martin Schloegl found object work Nest builds up relationships between the nature-inspired and man-made flywheel and its natural context of origin in two separate environments. With the work Sulphur, Oriente Plazzi Marzotto intends to create a metaphor of the inner force of each human through a participatory setting, in which visitors are invited
to light up a candle placed in colored metal candle boats that will swim through a metal plate filled with water. The painterly surface is relegated to an automatic and unpredictable motion, limited to the enclosed surface, but with infinite possible combinations. Isa Schieche, in her work O, asks the viewer to participate in a board game that she invented by herself. In this strategy game, the spatial perception of the players is crucial to win. Masatoshi Noguchi's work From a galaxy to another galaxy, shows a collective journey through the galaxy, undertaken by different species, presented as small animal figures usually used by children to play together.
play escapes outlines different ways of understanding play, of contextualising it and making it part of an artistic practice, brought together by different voices. In their multitude, viewers are invited to discover new relationships between each of the works and the value that play can have in their life. Text: M.P.
Alexander Wierer, Der Stahl der Stähle (Flitzer), 2018 Photo: Tiberio Sorvillo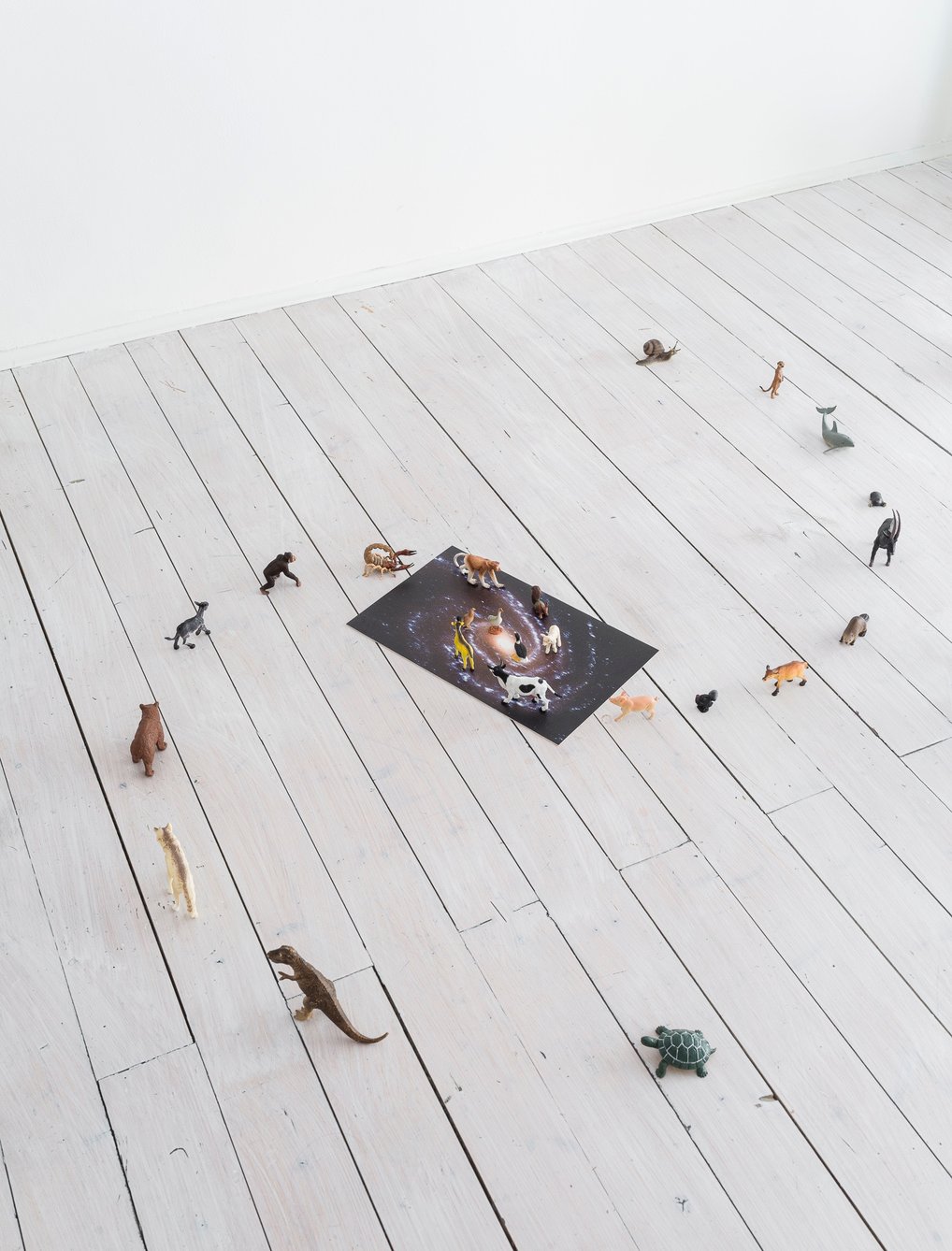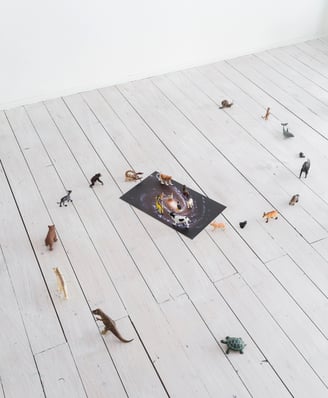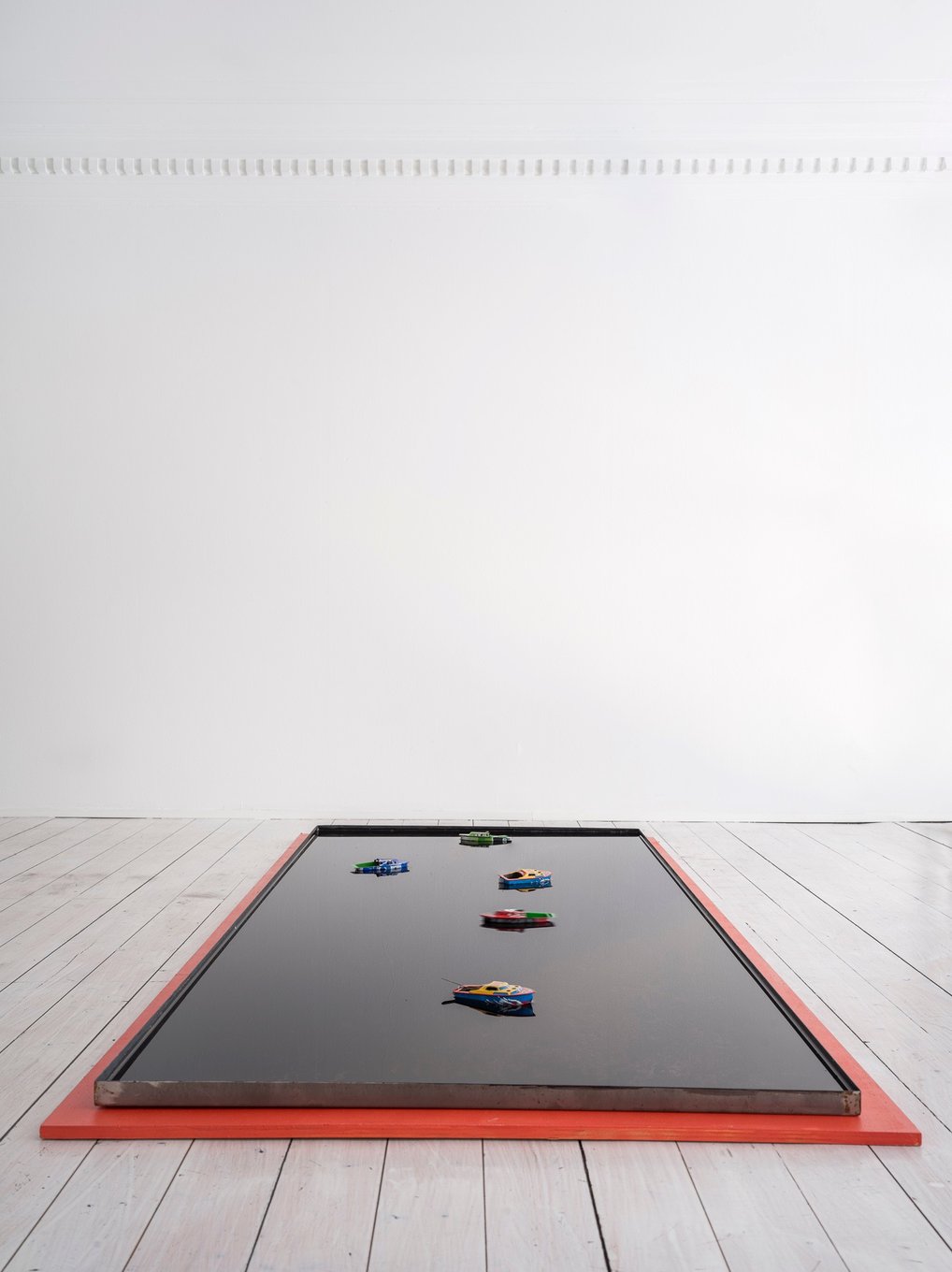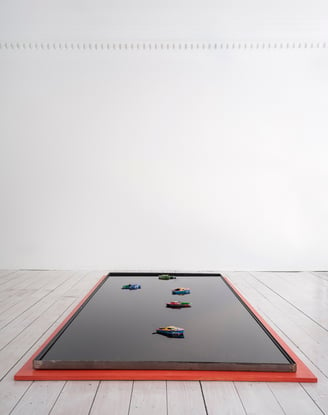 Jennifer Gerardo, Drama of Consensus, 2023 Photo: Tiberio Sorvillo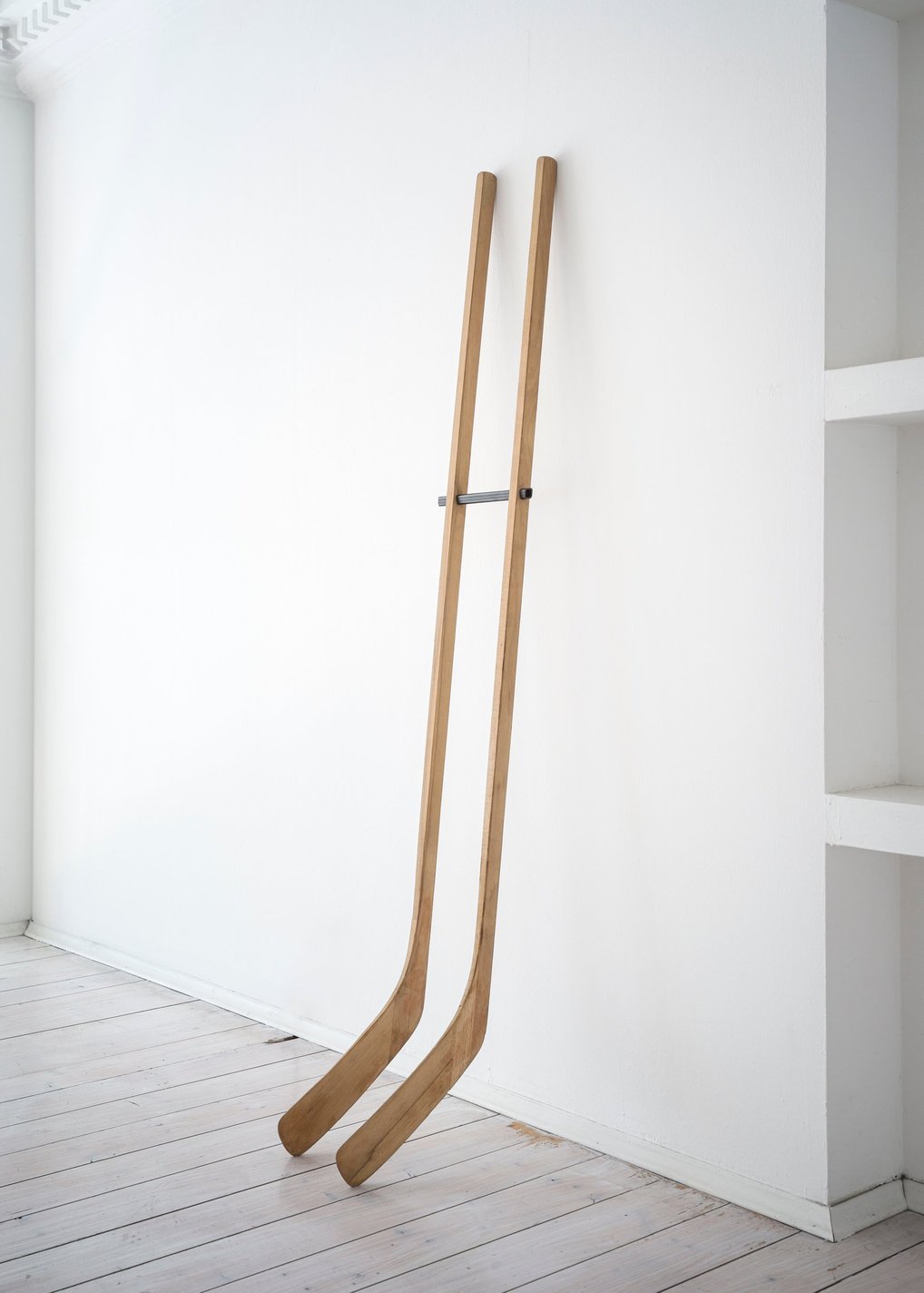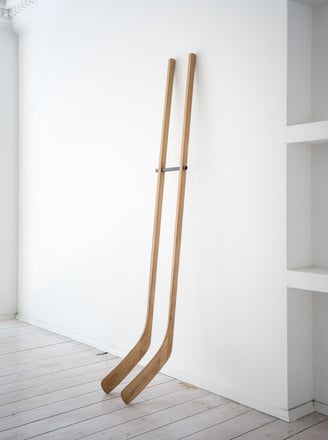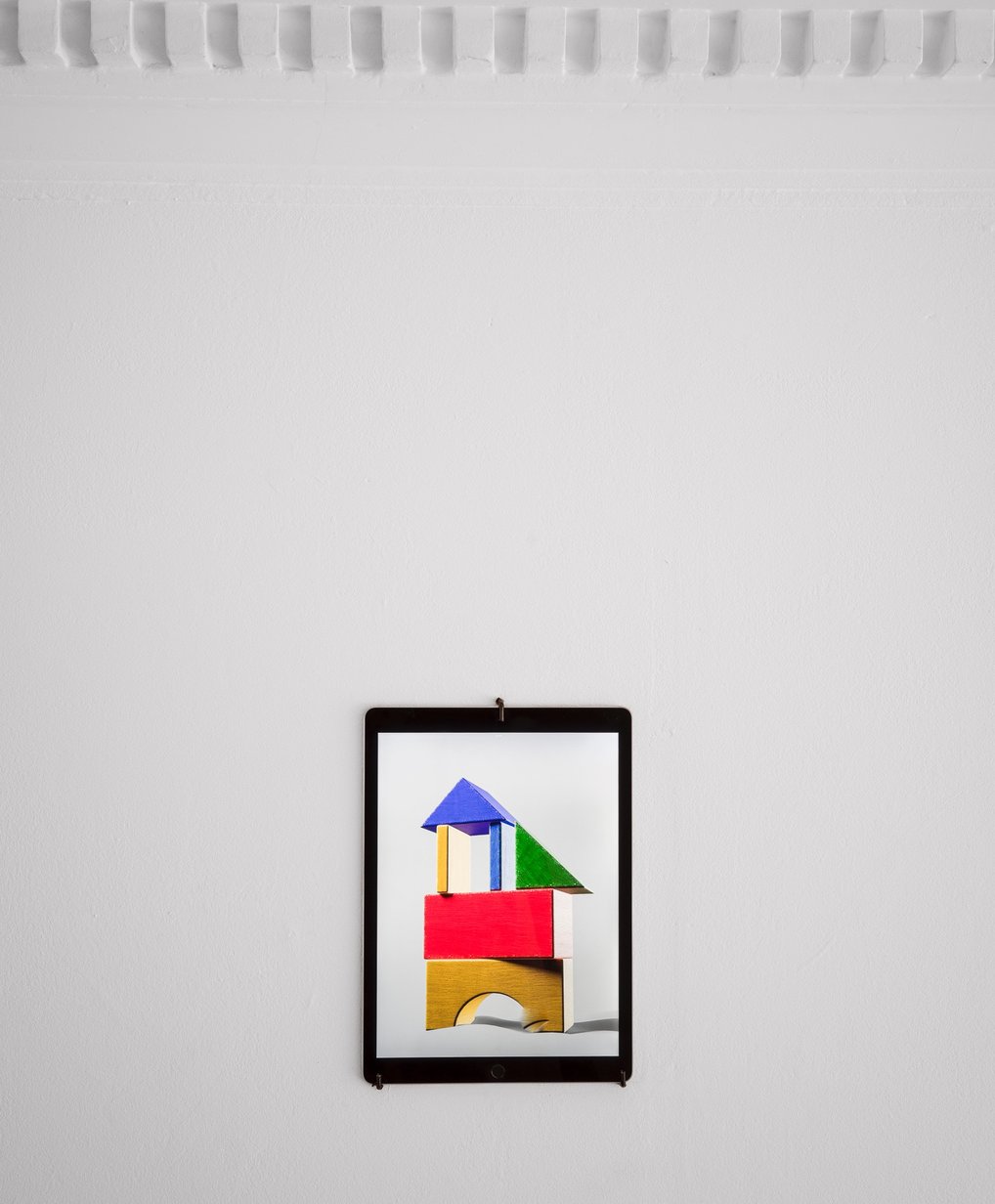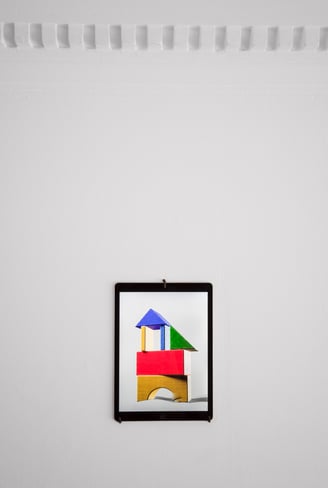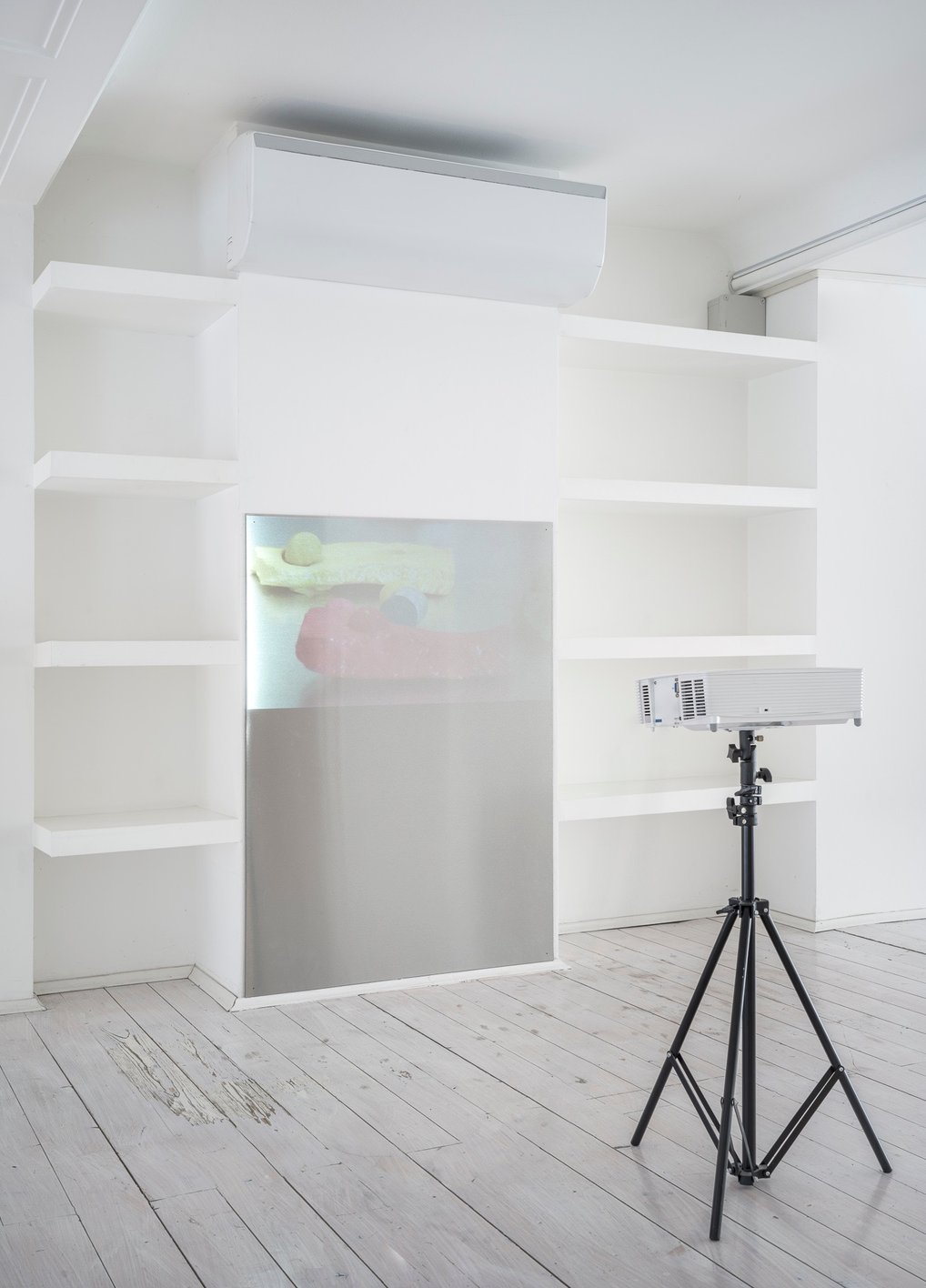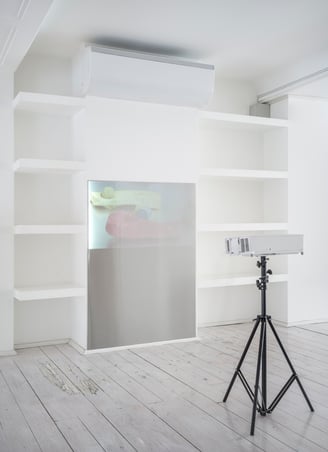 Isa Schieche, Kussflöte, 2022. Photo: Tiberio Sorvillo
Sophia Mairer, Introspection, 2023. Photo: Tiberio Sorvillo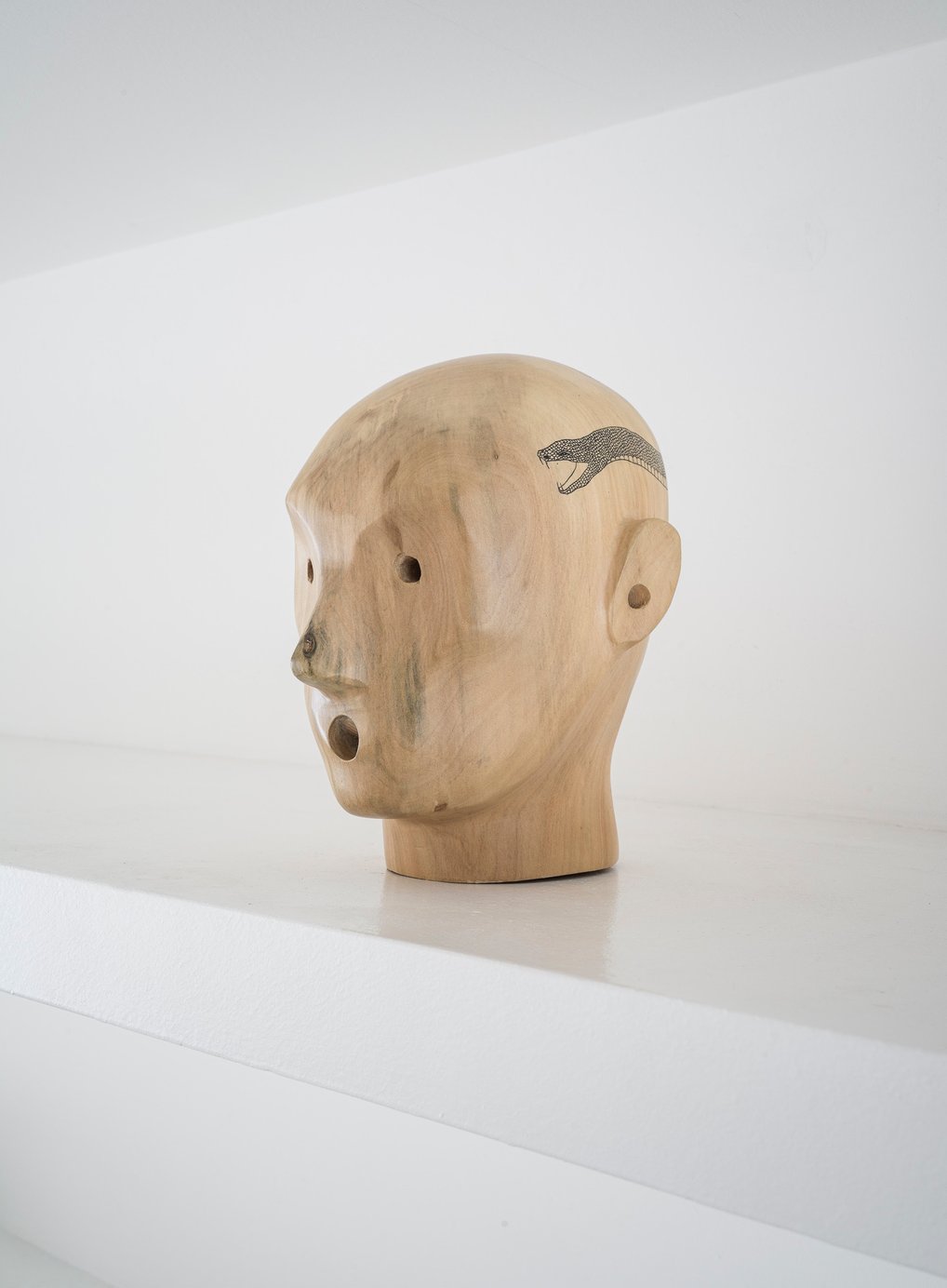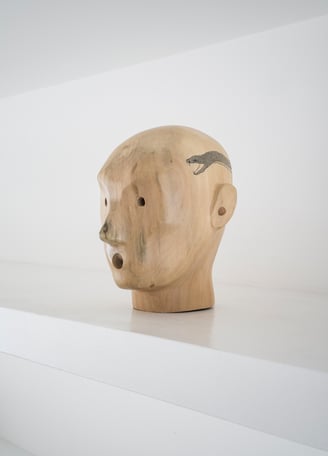 Thomas Grandi, Mensch Ärgere Mich Nicht, 2017. Photo: Tiberio Sorvillo
Masatoshi Noguchi, From a Galaxy to Another Galaxy, 2023. Photo: Tiberio Sorvillo
Oriente Plazzi Marzotto, Sulphur, 2022. Photo: Tiberio Sorvillo
Ignacio Merino, Untitled, 2023 Photo: Tiberio Sorvillo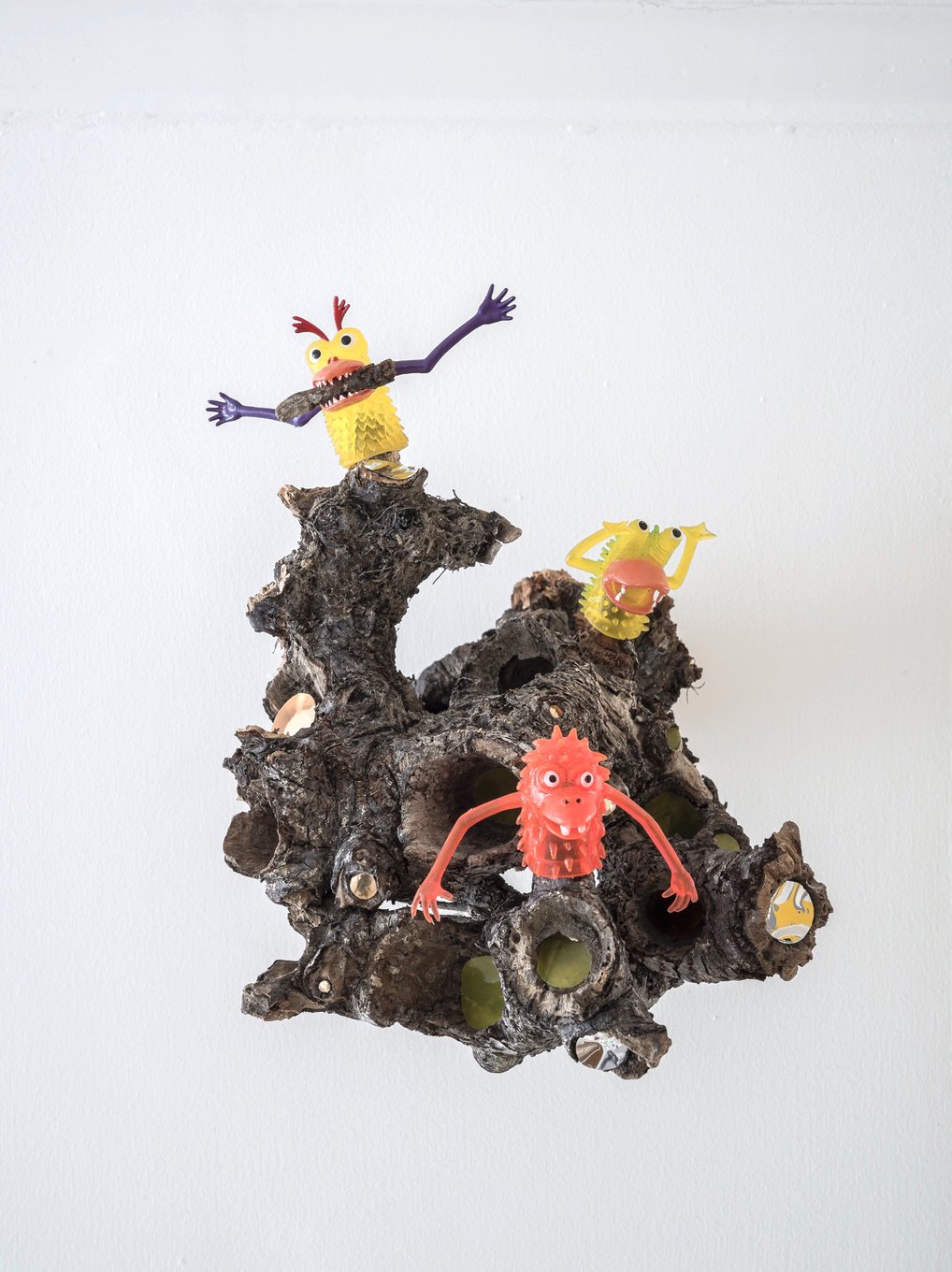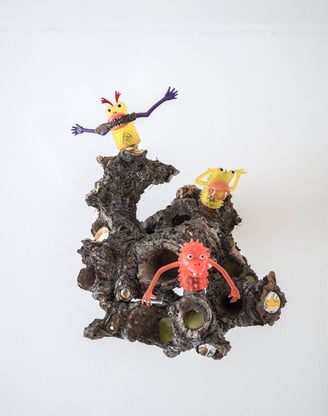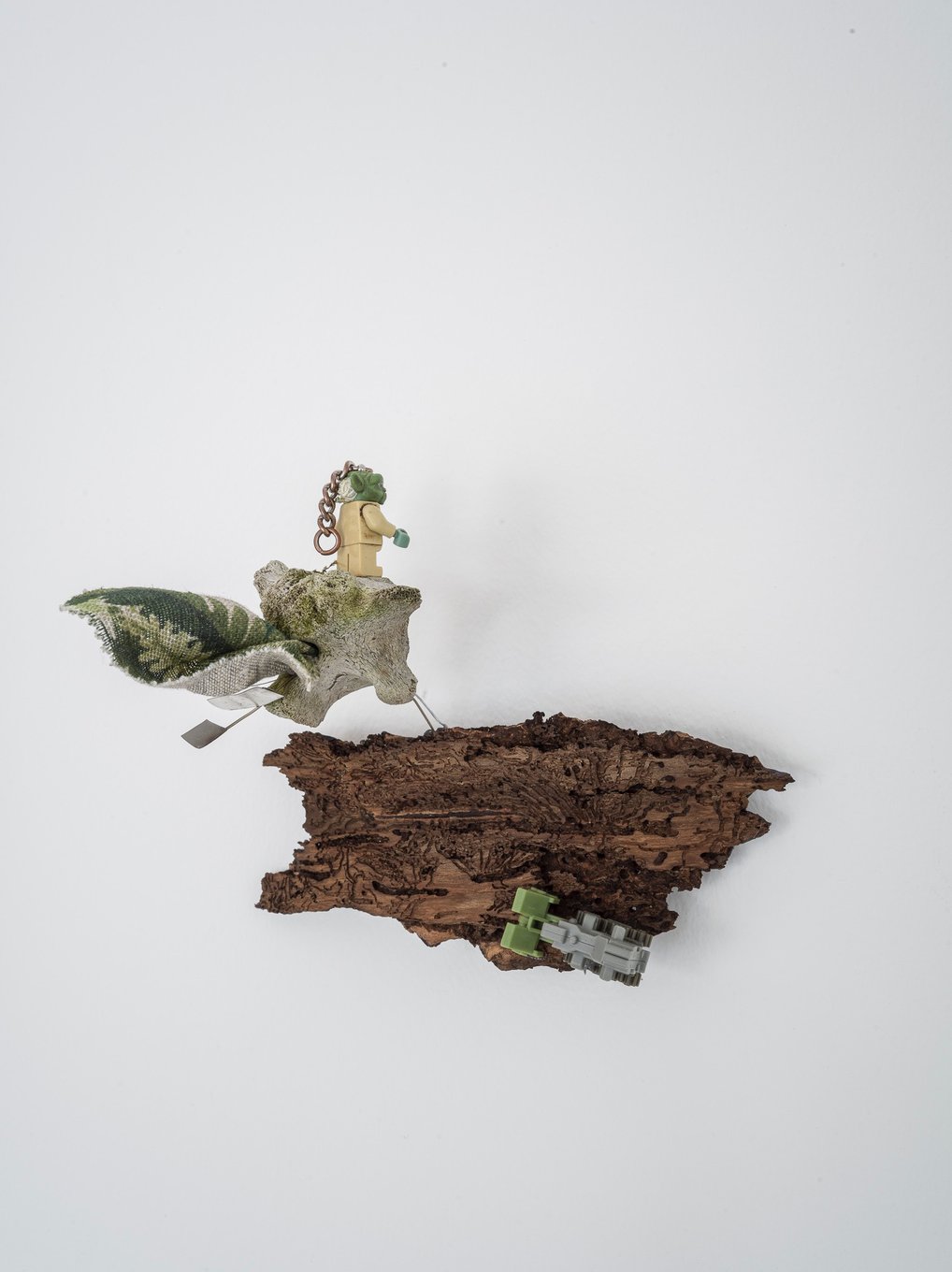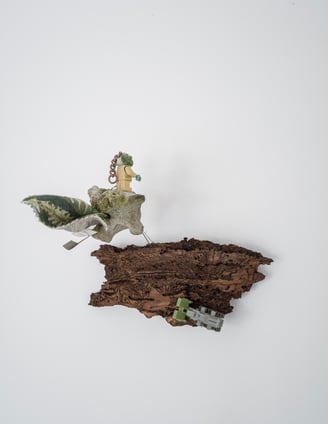 Sophia Mairer, surfacing, 2023. Photo: Tiberio Sorvillo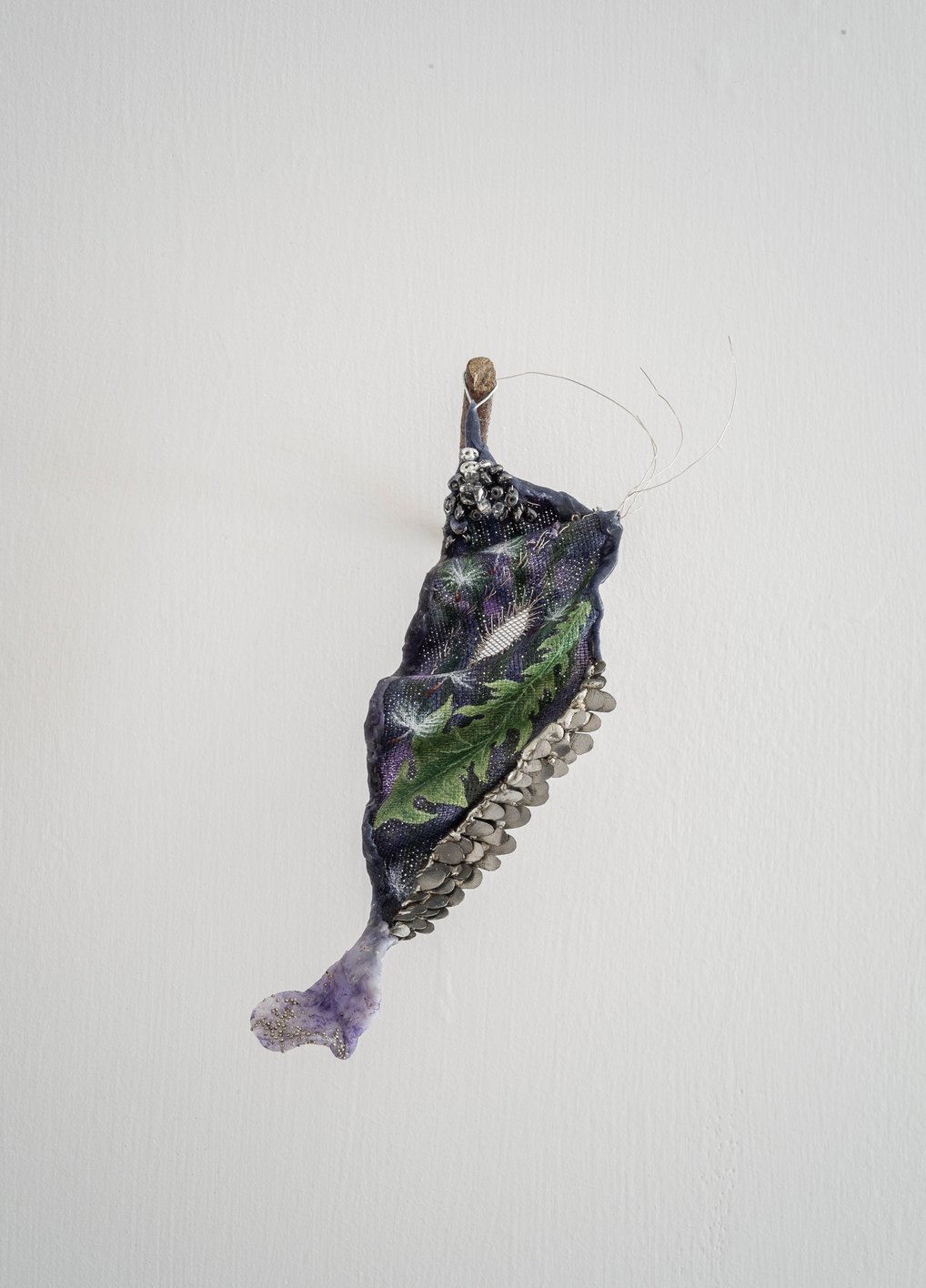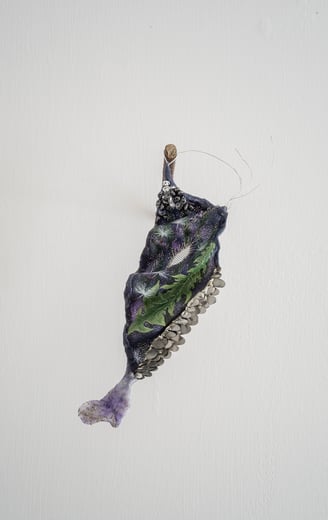 Sophia Mairer, dandelion mask, 2023. Photo: Tiberio Sorvillo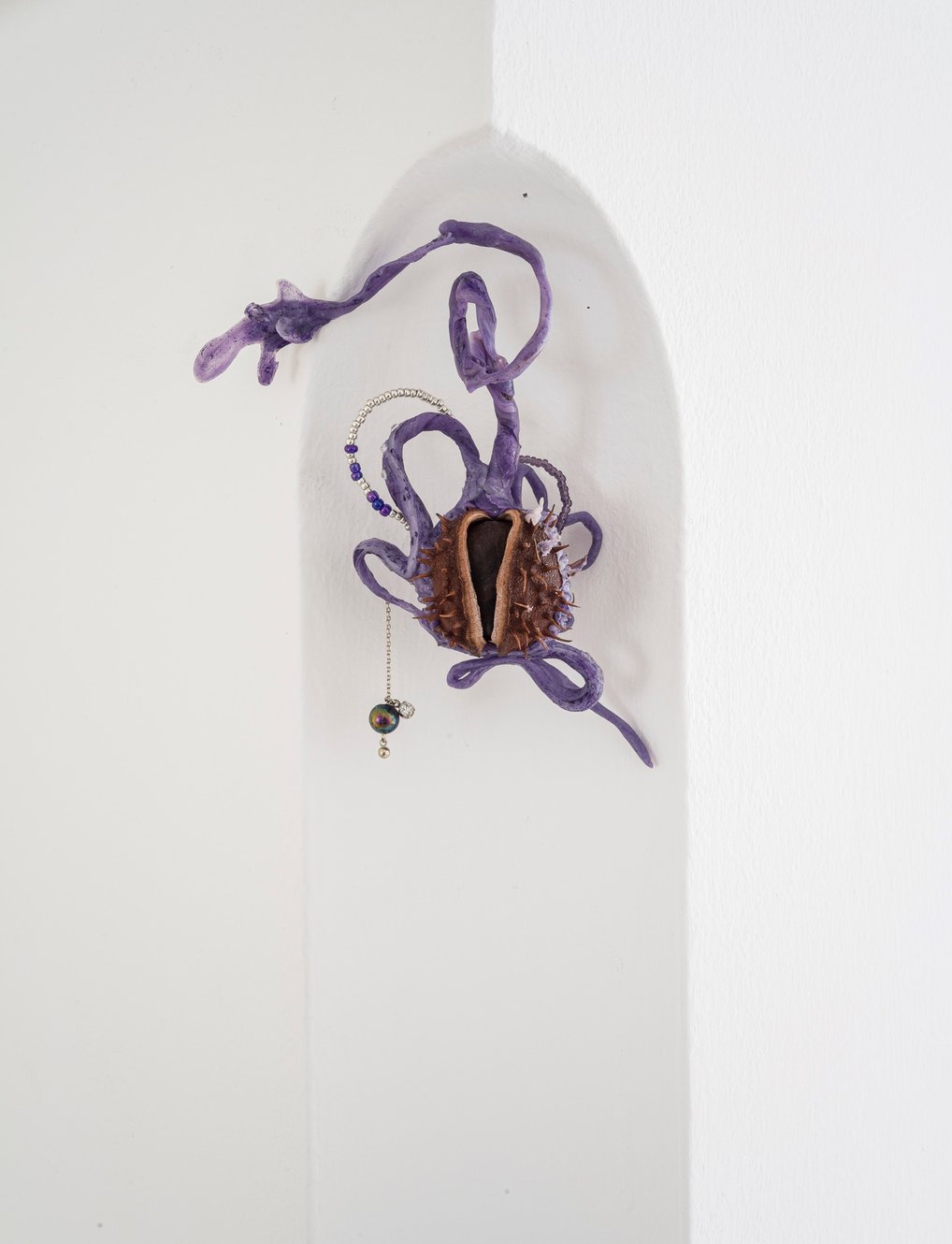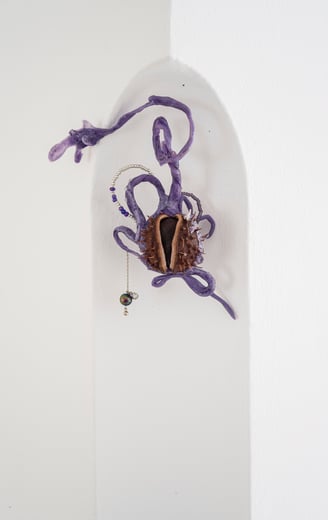 Sophia Mairer, gloriettes, 2023. Photo: Tiberio Sorvillo
Sophia Mairer, treasure, 2023. Photo: Tiberio Sorvillo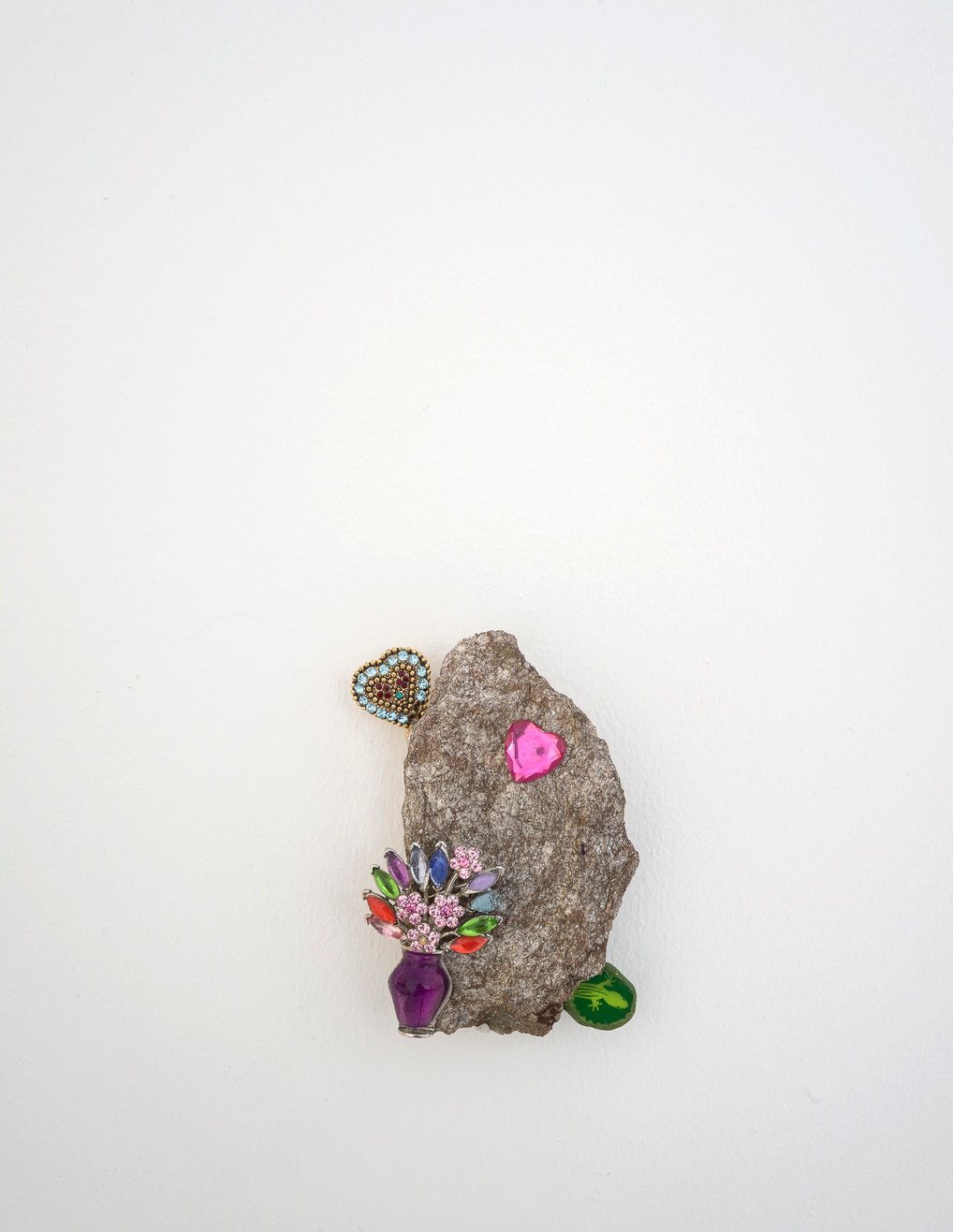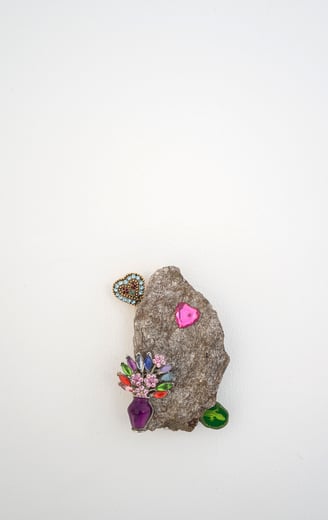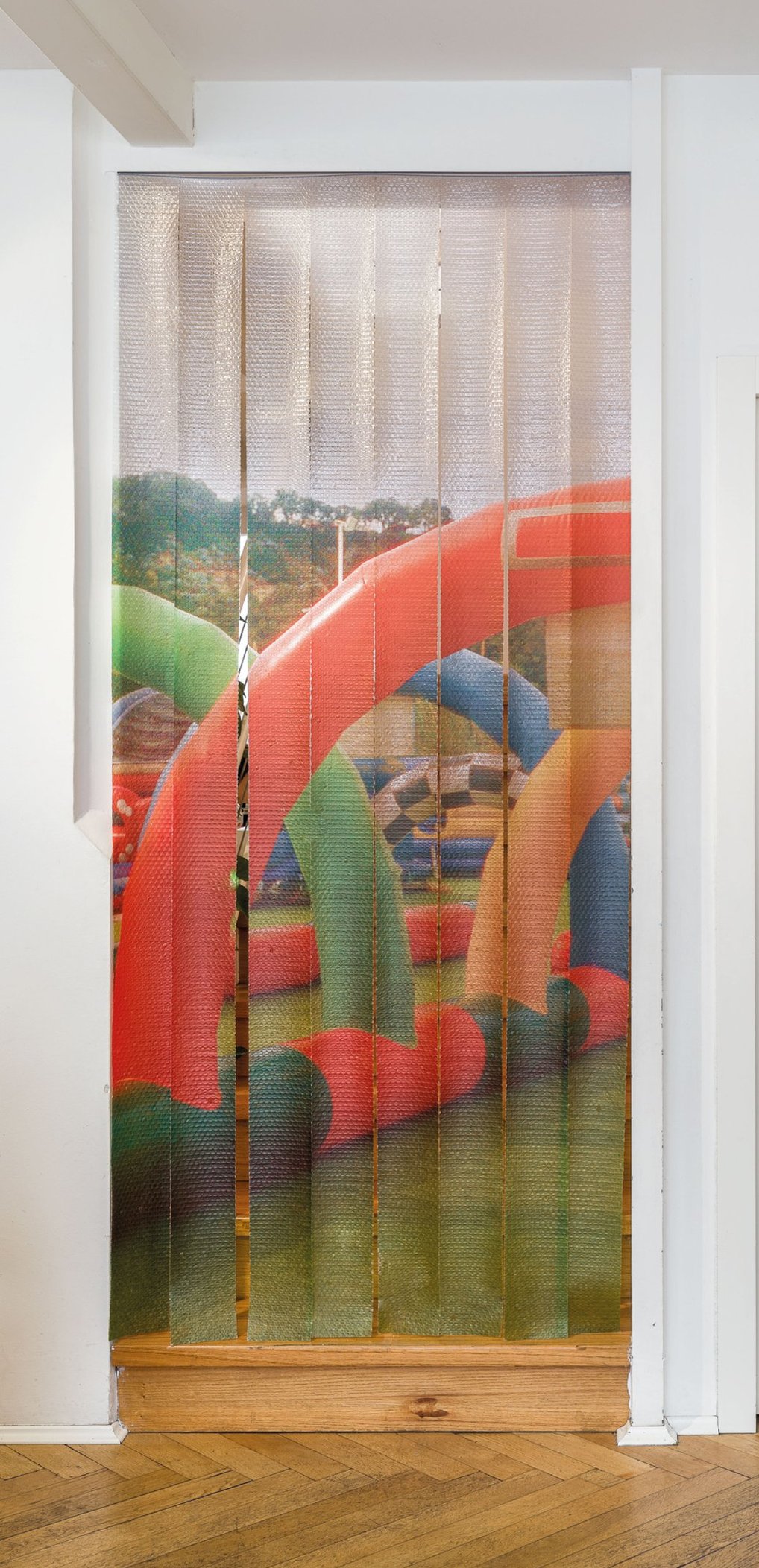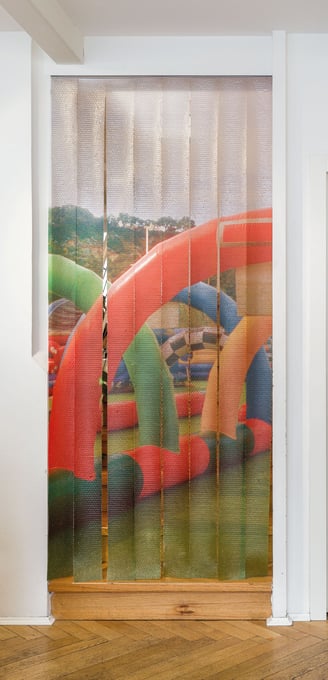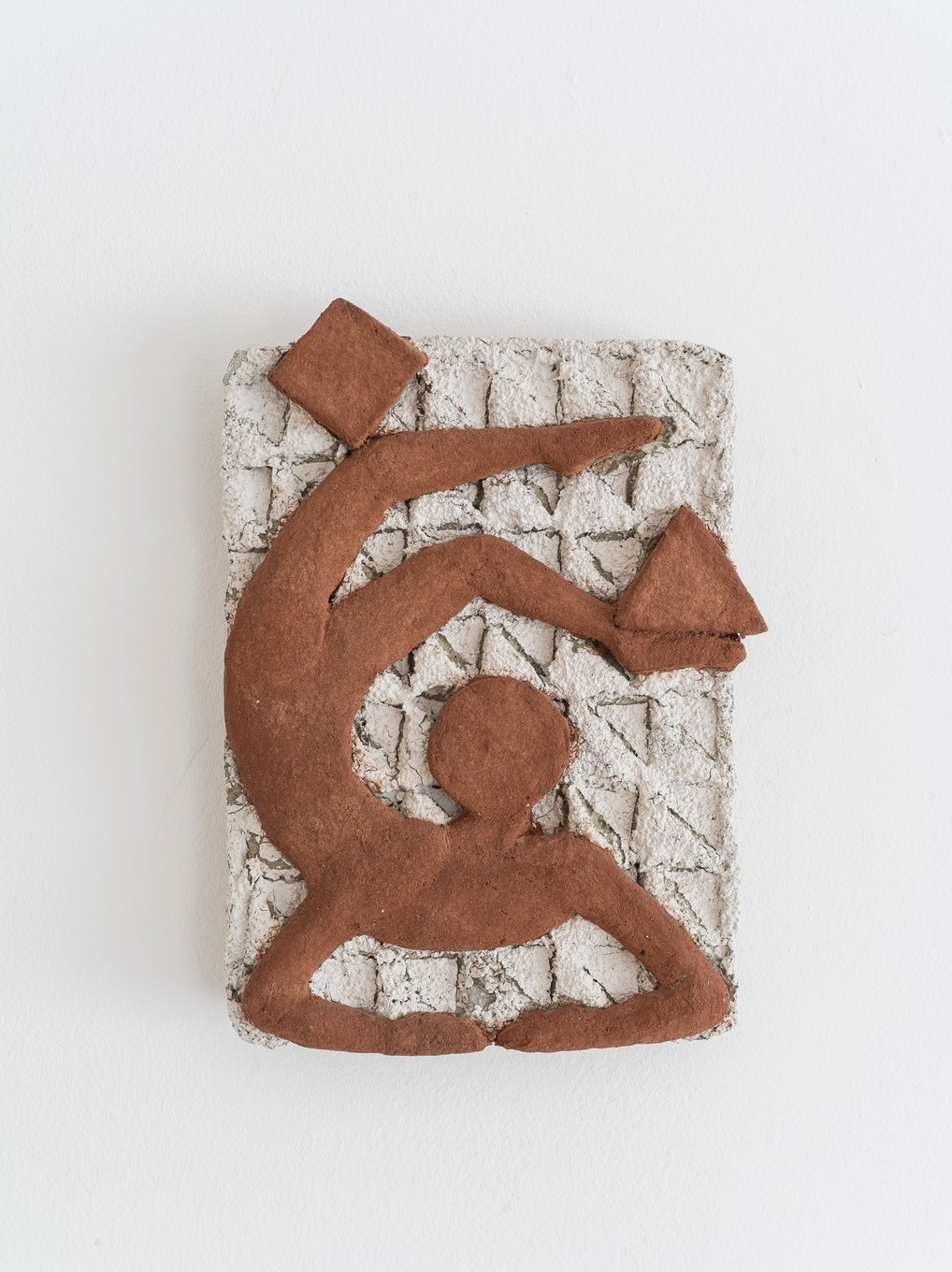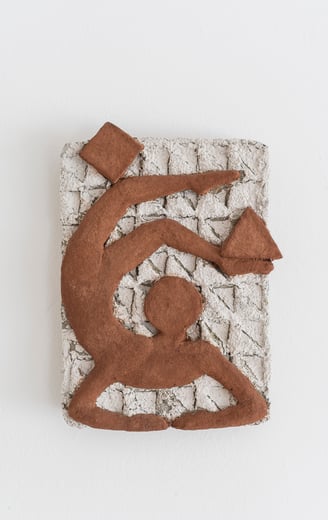 Tiberio Sorvillo, gonfiabili, 2023. Photo: Tiberio Sorvillo
Lucas Herzig, The Show, 2020. Photo: Tiberio Sorvillo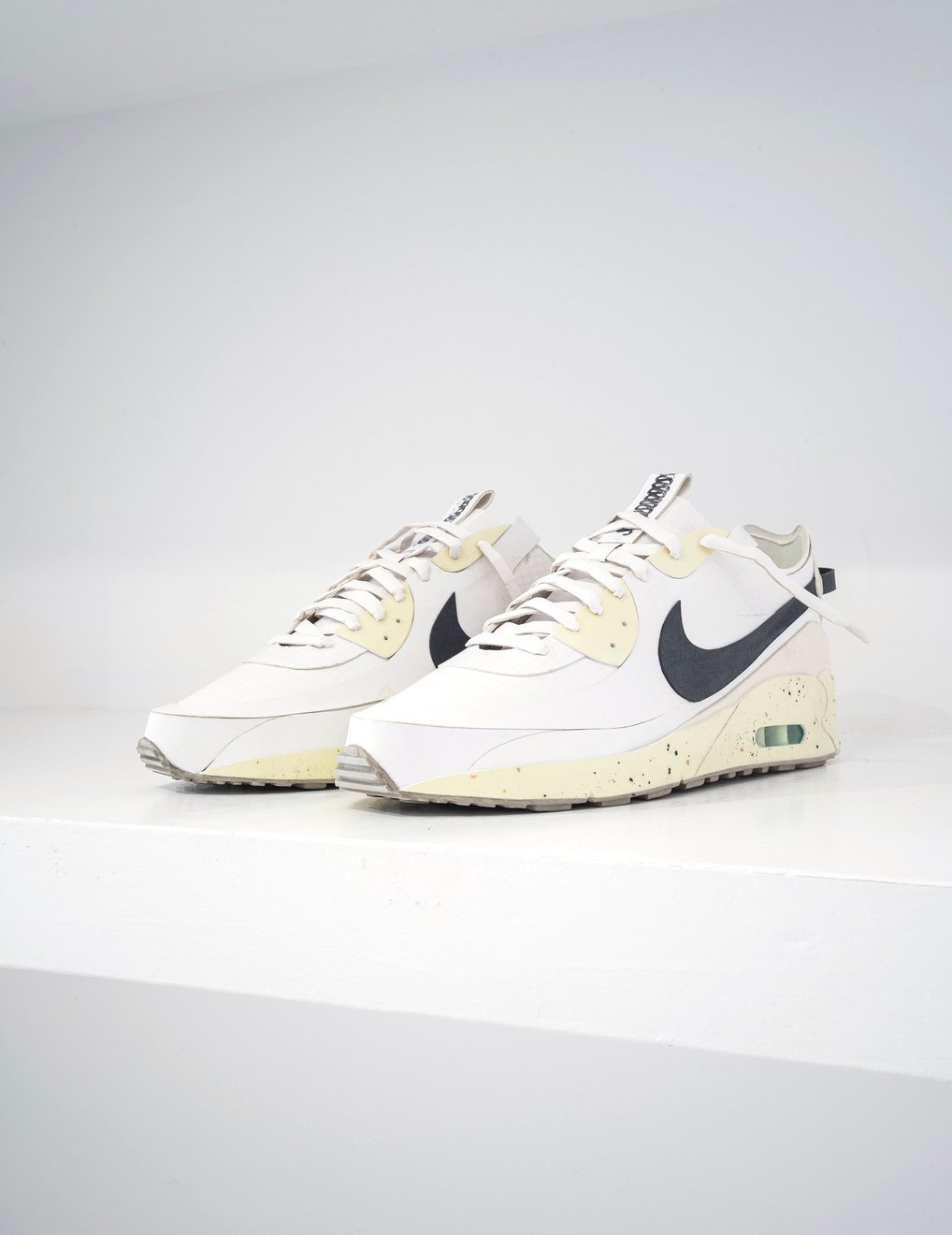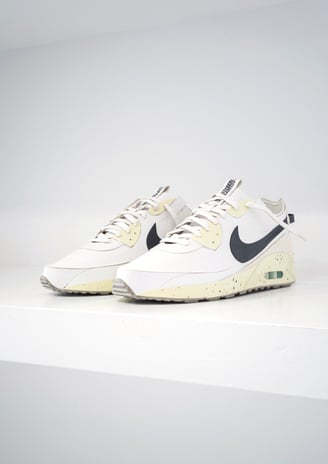 Helmut Heiss, UNTITLED (N.Ts), 2023. Photo: Tiberio Sorvillo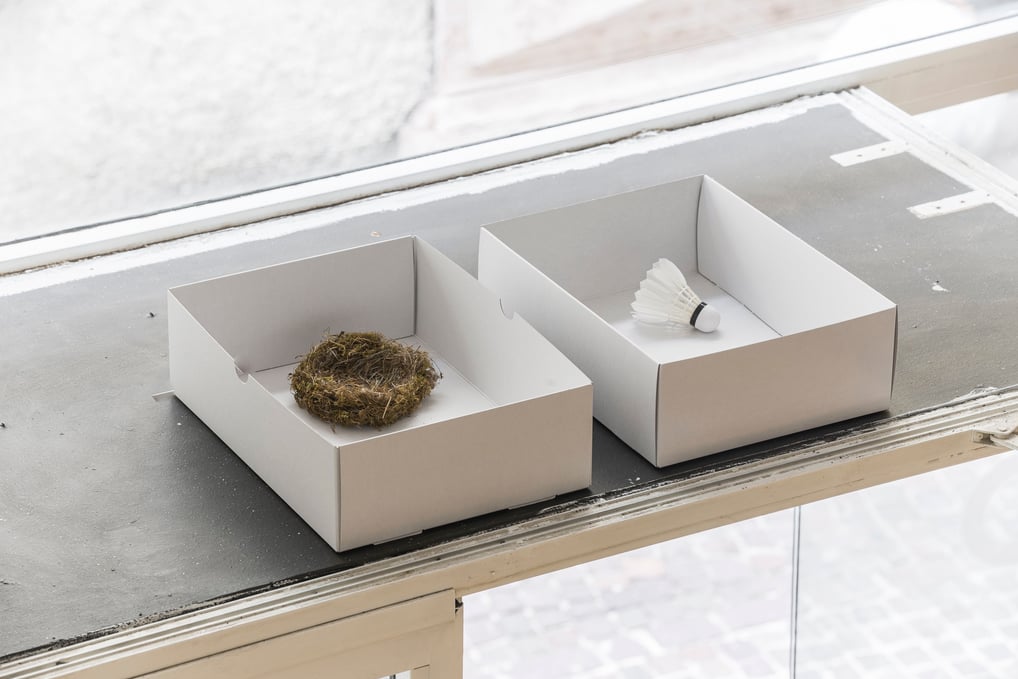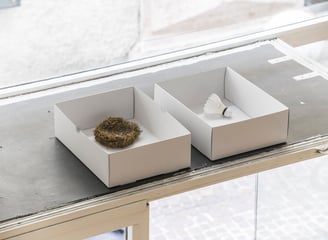 Martin Schlögl, Nest, 2021. Photo: Tiberio Sorvillo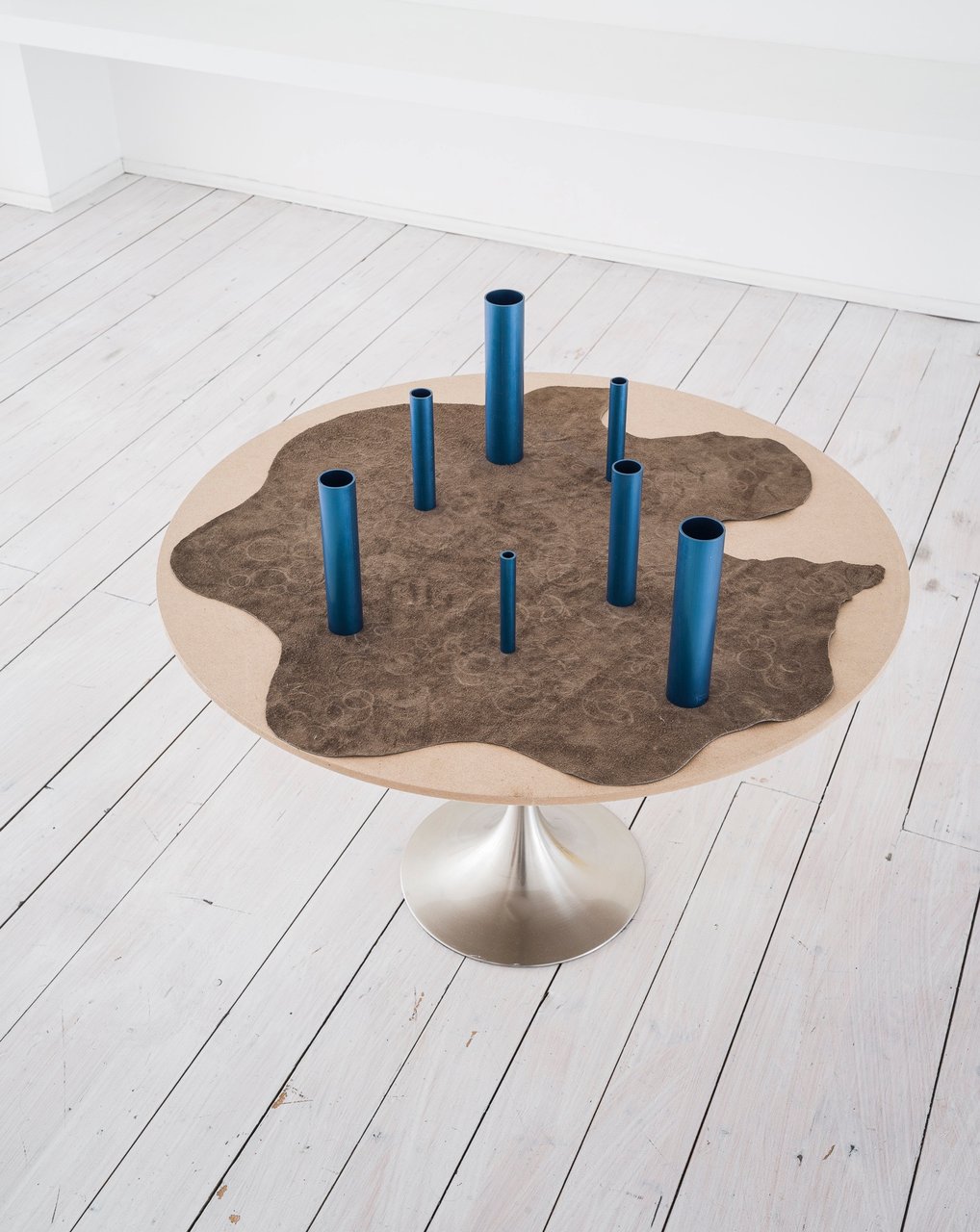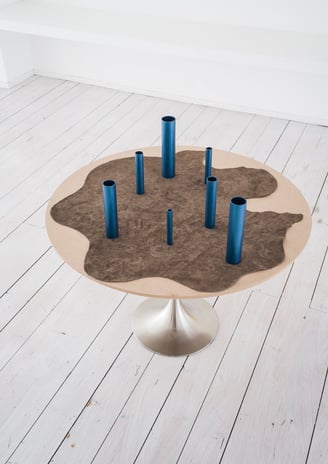 Isa Schieche, O, 2022. Photo: Tiberio Sorvillo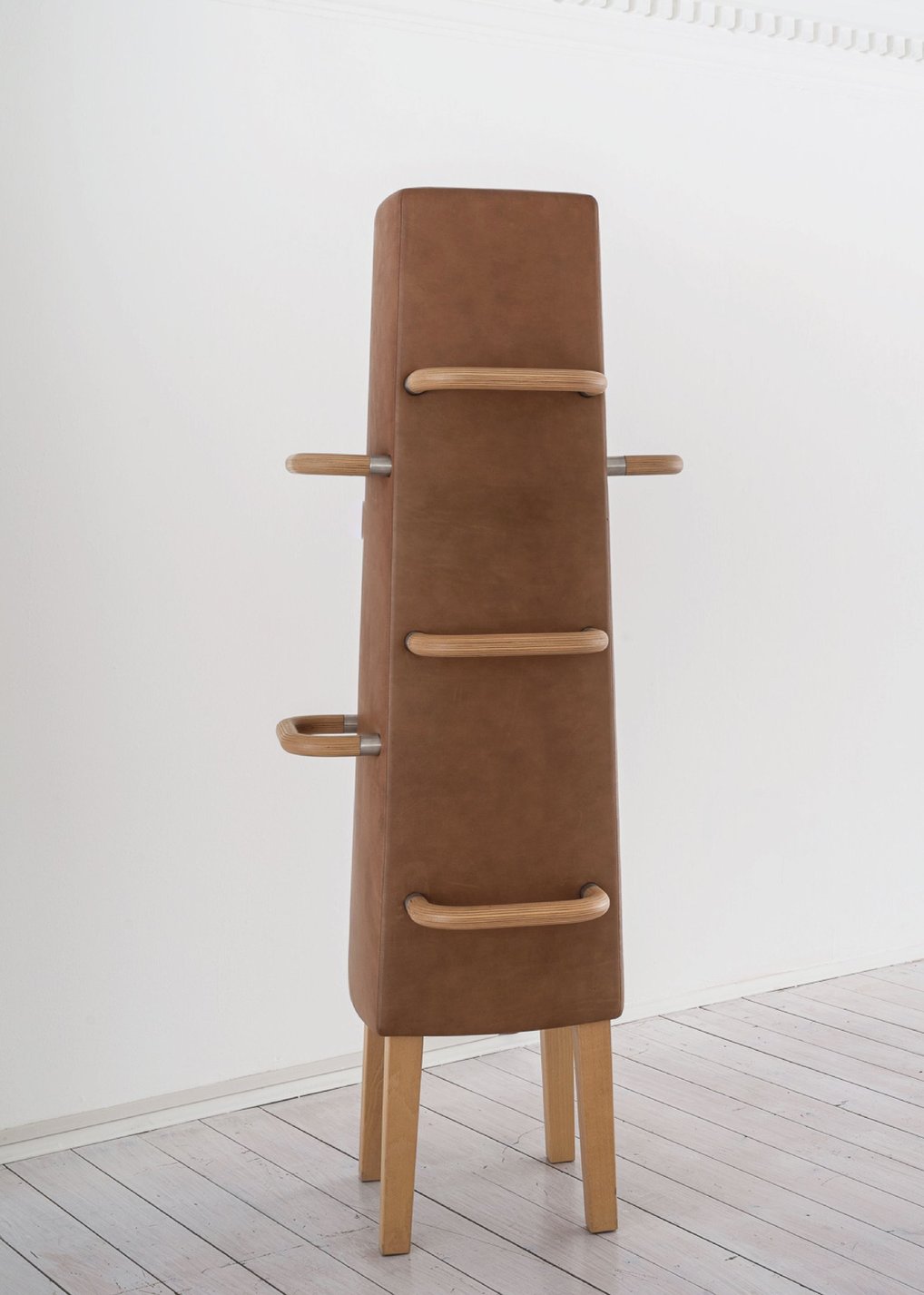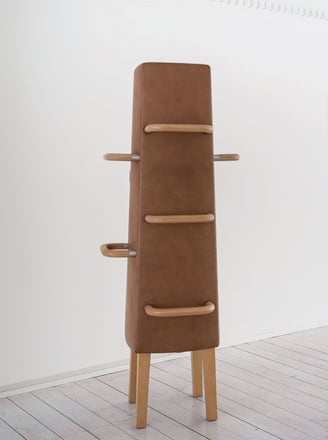 Ingrid Hora, Der Bock, 2015. Photo: Tiberio Sorvillo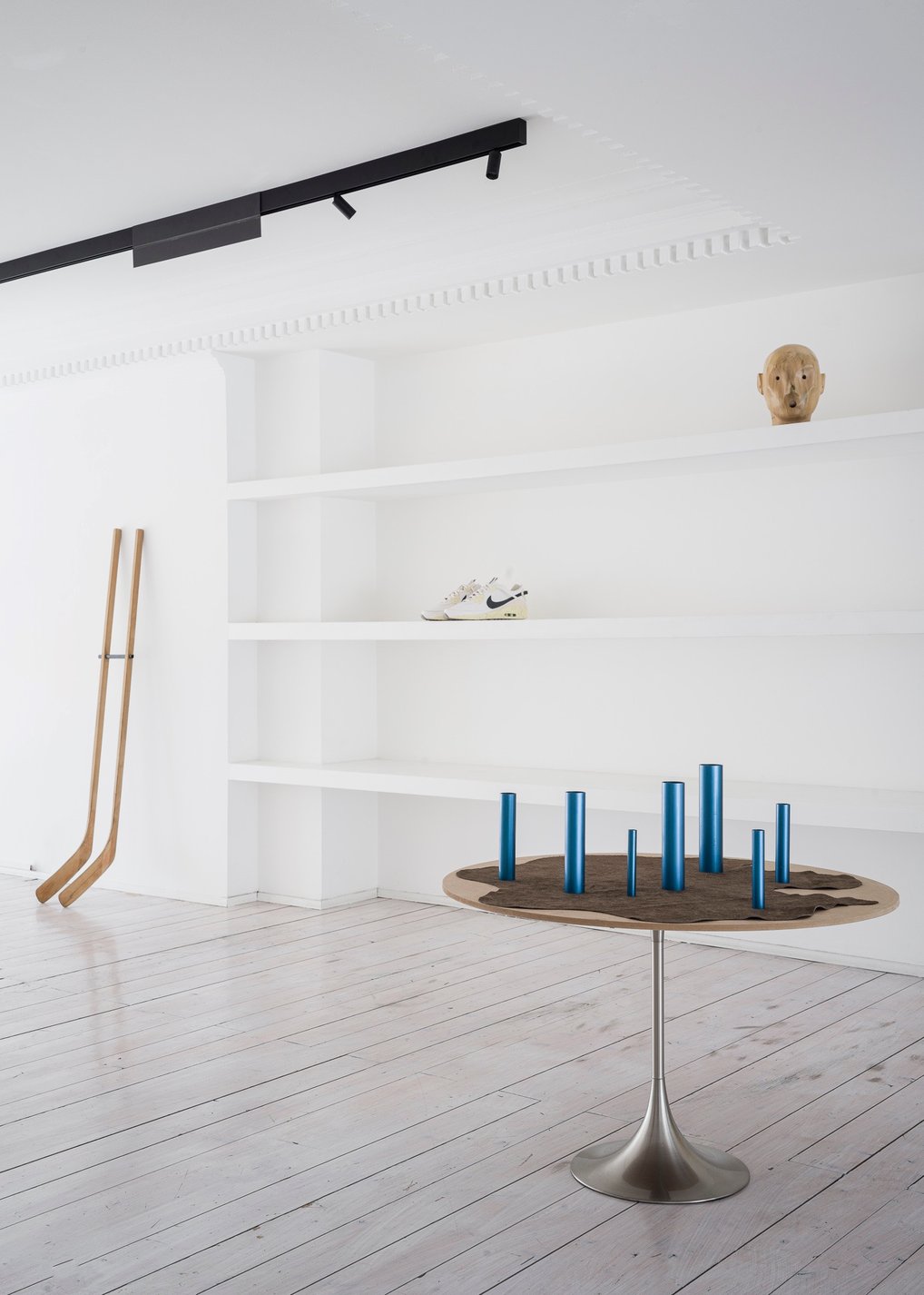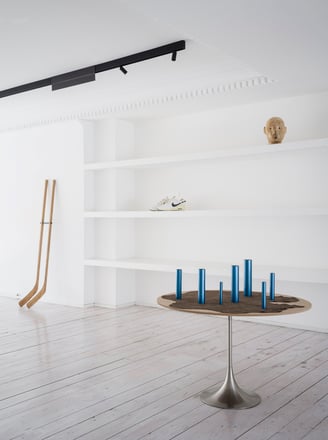 play escapes, Installation view. Photo: Tiberio Sorvillo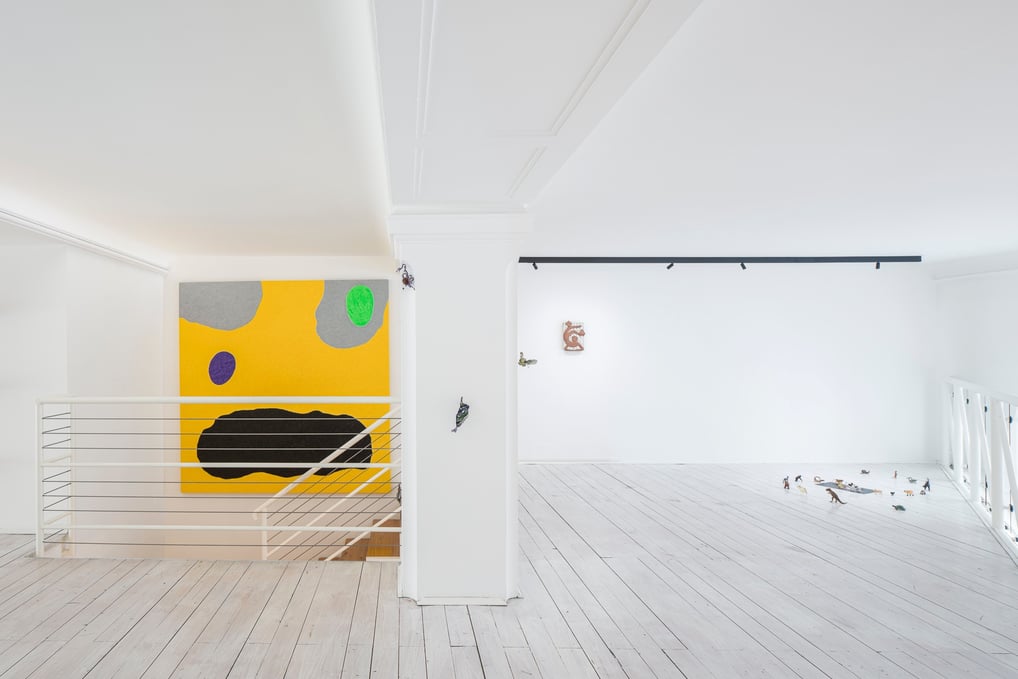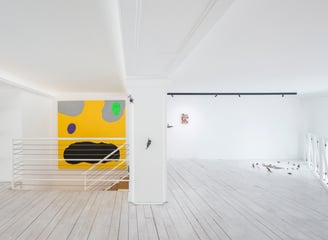 play escapes, Installation view. Photo: Tiberio Sorvillo