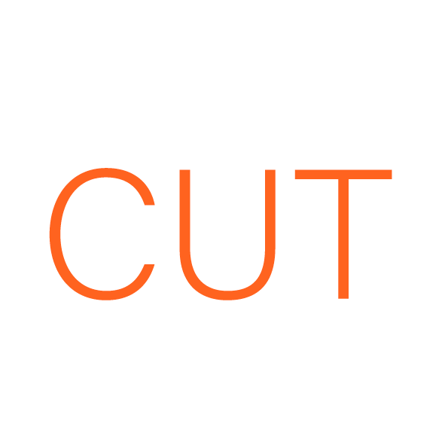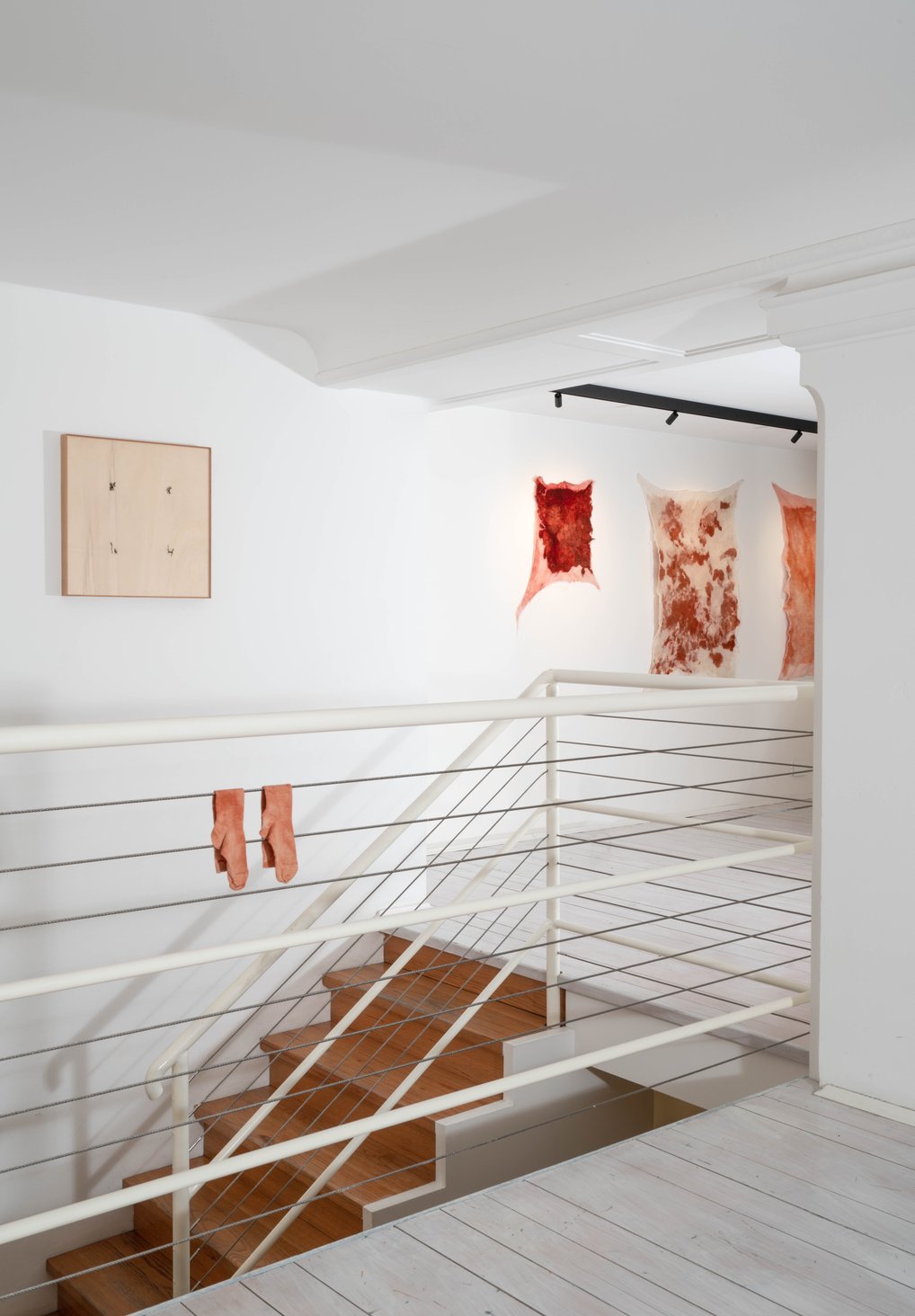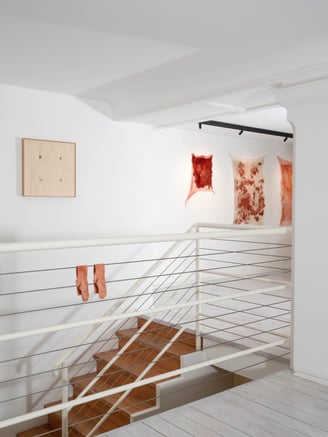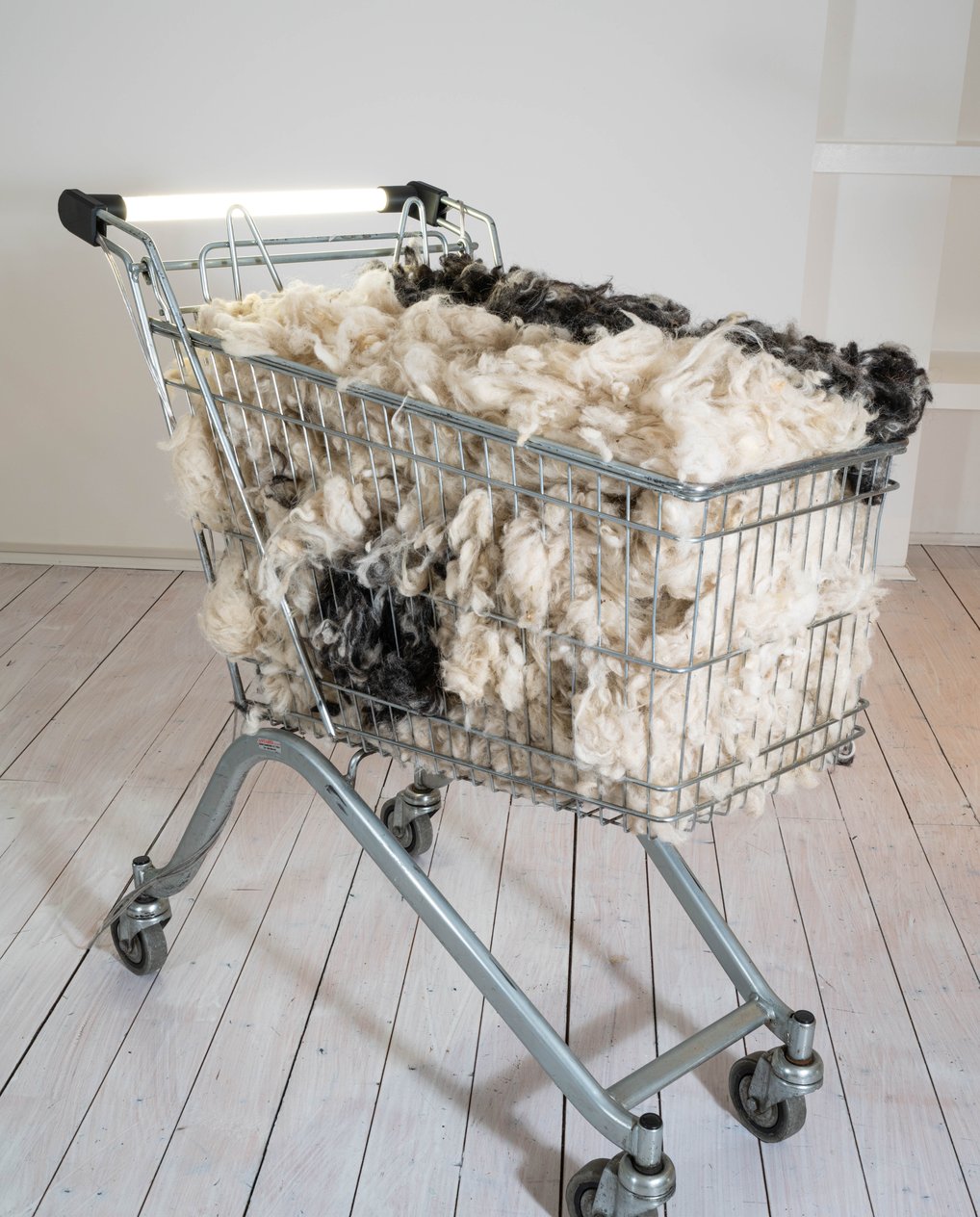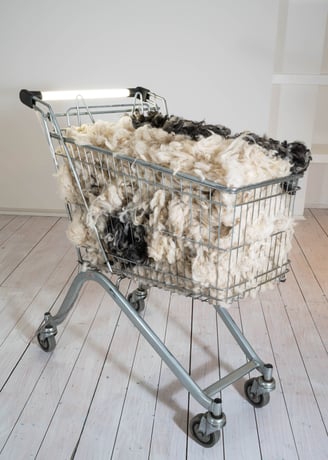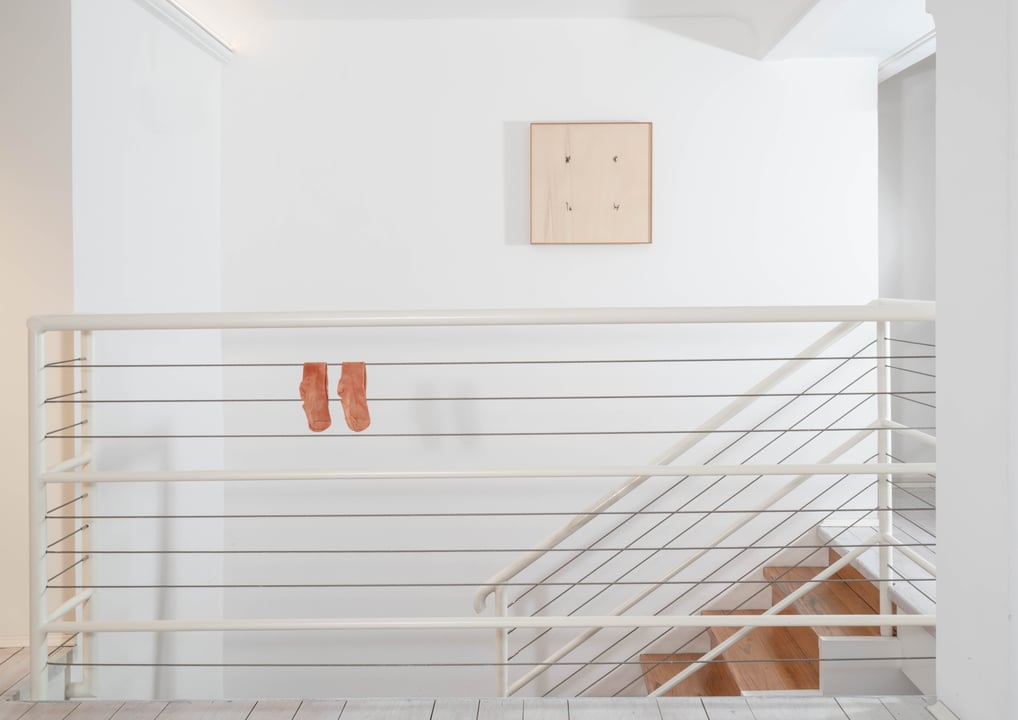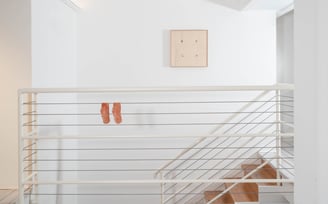 sheep under a tree
Theresa Bader
Tobias Tavella
10.03.21 - 21.04.21
curated by Maximilian Pellizzari & Leonardo Cuccia
sheep under a tree traces the process of the domestication of nature by man, linking works by designer and artist Theresa Bader, developed from research into wool production in South Tyrol, to a selection of works by artist Tobias Tavella.
The felt works produced by Theresa Bader have an ecological footprint due to the reuse of discarded wool, taking a critical stance against the waste of resources in industrial production.
In fact, the designer and artist identifies the weak points by configuring her production starting from the the choice of material from its origin and taking up traditional processing techniques such as dyeing with natural pigments and hand felting.
The works present patterns inspired by the natural forms formed in the rocky mountain walls that blend with the imperfections of raw wool. The objects that Bader creates are designed to become part of the everyday, carrying with them the memory of his research and critical processing. More explicitly, with the felt wall works of the Me/at series (2020), the designer and artist confronts us with the carnality of the body of the animal being through a mimesis of a visual nature. Tobias Tavella's work includes sculptures composed of natural readymades as well as artificial objects, often resulting in assemblages that fuse the archaic with the technological, in an ongoing sculptural experimentation that investigates the forms of nature and those of modernity.
In the series of wall works Rhizom-Alphabet (2017), the artist uses electricity to burn shapes into wood that reveal rhizomatic structures. These marks are fractal shapes that are formed when a high-voltage electrical discharge passes through an insulating material. They are called Lichtenberg figures, named after the German physicist Georg Christoph Lichtenberg who discovered and studied them in the late 18th century, laying the foundations for research in modern plasma physics. Another key element of Tavella's research is time. If in works such as Fossils (2021) the process of fossilisation can be understood as a sculptural act that develops over millions of years, in the work Ikarus (2021), the artist reflects on the precariousness of nature, alluding to the fragility of the human being.
The practices of the two artists embrace each other in the sculpture Shopping Cart With Wool (2021), in which a shopping cart modified by Tavella with a neon light instead of a handle is filled with the raw wool used by Bader for her felt works. In this dialogue, the shopping cart becomes a postmodern skeleton that takes on a primitive, zoomorphic appearance through the wool and at the same time an artificial one with the neon. This generates a juxtaposition that reveals an incopatibility of elements, calling for a return to conscious consumption, for a sustainable cohesion between man and nature.