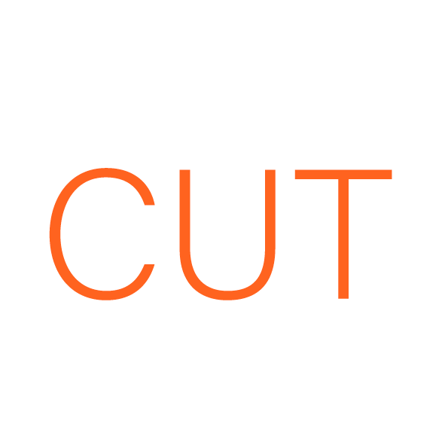 art is everyday
Mirijam Heiler
Anja Marschal
24.06.21-24.08.21
curated by Maximilian Pellizzari & Leonardo Cuccia
The exhibition art is everyday presents paintings and sculptures by Mirijam Heiler (Brixen,1991) in dialogue with ceramic works by Anja Marschal (Ahlen,1989) and embraces art as a symbiotic part of daily life.
The selection of works by Mirijam Heiler in the show attempts to trace her pictorial evolution over a time span of over five years from 2015 to 2021. The most recent paintings are made using a technique developed by the artist, using a grid that is removed at the end of the painting process. What remains is both an erased presence of the grid and a multitude of identically sized slices of paint. In some points this structure breaks under the friction exercised by the touch of the brush and fields of colour are simoultaneously generated. Those become elements of an unintentional composition, by-products of the painting action and therefore not the result of a formal choice.
These paintings attempt to interrogate the historical and cultural value of structures like grids, borders, fences used for the demarcation of space (i.e. structures of control) from a feminist perspective and through a post-painterly approach to the medium.
By using and dealing with these structures the artist carries out a philosophical investigation into the formal nature of division. These perceptual obstructions stand between the beholder and the painting itself, creating a fragmented chromatic field that is recomposed in the mind of the viewer. The different nuances of each spot of paint reveal the impossibility of subdividing a mutable experience into equal parts, perceived together as part of a totality that exists in its mutability.
Anja Marschal's exhibited works are characterised by her specific attitude against the rigidity of forms and homologation in industrial design and an intention to develop her artistic practice at the intersection between functional objects and ceramic sculpture. Her works present a formal and organic exploration of baroque candelabras conceived to be integrated into the domestic environment, thereby becoming part of an everyday ritual.
The candelabra implies religious and cultural attributes that relate to the sacred and the communal. Through the activation of this object, candles burn creating a defined time frame through their slow disappearance and generate a center around which a fluid social space can unfold. Losing its original function after the electric evolution, its position has been reframed inside the household. Here it stands for informal communal gatherings and hospitality, celebration and intimacy.
The sculptures are formed through her tactile relation to clay and convey qualities of liveliness and softness out of an object that can be adapted to enhance happenings of social nature. The resulting forms recall natural ones: mushrooms growing together from the same root or stone corals formed by calcification underwater, methaporically suggesting an interconnection between secluded but permeable social spheres. Text: M.P.